Now on general sale
Quite Frankly by Peter Hughes and Alphabet of Love Serial by Lou Rowan are the latest Reality Street books to be published. Buy them from this website or from your favourite retailer. Click on the covers for more information.
Lou will be in the UK in May, and will be launching his book, alongside Peter, in Hastings on 10 May (see link above).
Support Reality Street in 2015!
The REALITY STREET SUPPORTER SCHEME 2015 is live.

You can become a Supporter at a cost of £35. In return, you will receive copies of all three books published by the press in 2015. There is still time to get your name included in the list of Supporters at the back of Out of Everywhere 2 and on this site. The books are....
Out of Everywhere 2
edited by Emily Critchley
Nearly 20 years after the publication of the poetry anthology Out of Everywhere, its sequel celebrates a new generation of innovative poetry by women.
350pp approx, expected retail price £15
Quite Frankly:
After Petrarch's Sonnets
by Peter Hughes
Versions of all 317 of Petrarch's sonnets, often departing from the originals in radical ways.
358pp, retail price £12.50
Alphabet of Love Serial
by Lou Rowan
All you need to know about relationships, from A-Z, in 20 stories, by the editor of Golden Handcuffs Review.
84pp, retail price £8.50

Visit the Supporter Scheme page to subscribe!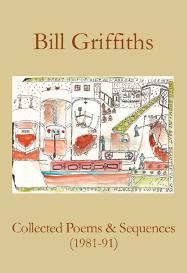 Bill Griffiths:
COLLECTED POEMS & SEQUENCES (1981-91)
In 2010 Reality Street published Collected Earlier Poems (1966-80) by Bill Griffiths, who died in 2007. Now comes a second volume, Collected Poems & Sequences (1981-91). Once again edited by Alan Halsey, it brings the story up to Bill's departure from London for the North East. The 426-page book was published in January 2014. For more information and to order it, click here.
REALITY STUDIOS online
REALITY STUDIOS, the magazine edited by Ken Edwards between 1978-1988, and which preceded Reality Street, is now online in a downloadable and searchable form.
Thanks to Jacket2, Kelly Writers House in Philadelphia and Danny Snelson, who co-ordinated the scanning and formatting of all 1,000 pages of the complete 10-volume run, you can now download and read it as a set of pdfs, free of charge. (The original published editions are all out of print, in some cases for over 20 years.)
More about the history behind REALITY STUDIOS here.
Live events...
Thursday 30 April 2015 - Lou Rowan reads at the Other Room, Manchester, 7.00pm start, free admission

Tuesday 5 May 2015 - Lou Rowan reads at

University of Essex, Department of Literature, Film, and Theatre Studies, Room 5A.118, Colchester
, 5:00 pm
Saturday 9 May 2015 – John Seed (12.00pm) and Emily Critchley and John Hall (4.00pm) are among the poets reading at the 5th Surrey Poetry Festival at The Ivy, the University of Surrey at Guildford. There will also be collaborations and an open house rendition of Bob Cobbing's seminal abc of sound to fire up the evening. Tickets are £12.00 all day, (£6.00 for students), individual sessions £6 (£4.00 students).

Sunday 10 May 2015 - REALITY STREET LIVE, Hastings launch of new titles by Peter Hughes and Lou Rowan (both pictured) at The Crown, 64-65 All Saints Street, Hastings TN34 3BN, with music by The Moors and Afrit Nebula, from 4pm-7pm, free admission

Tuesday 19 May 2015 - Lou Rowan and Maurice Scully read in the Blue Bus series
at The Lamb (in the upstairs room), 94 Lamb's Conduit Street, London WC1, starting at 7.30pm, admission £5 (£3 concs)


Monday 25 May 2015 – Lou Rowan reads at Birkbeck College, University of London
, 6:00 pm


This listing is for events featuring Reality Street authors. Please email details of suitable forthcoming events to the press.
Recent highlights and bestsellers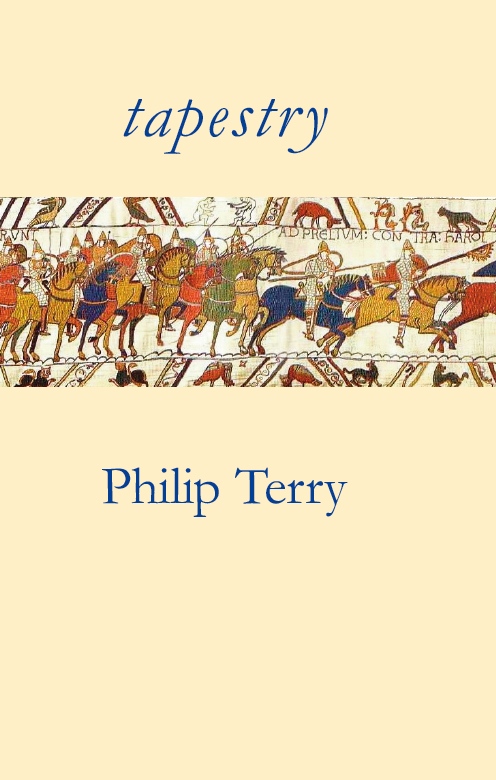 Philip Terry:
TAPESTRY
The stories of the Norman Conquest you never heard. This tour de force of language was shortlisted for the 2013 Goldsmiths Prize for innovative fiction.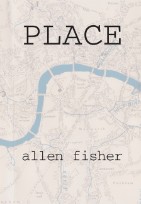 Allen Fisher: PLACE
The first complete edition of this legendary poetic project of the 1970s: five books, previously scattered in various unobtainable editions, now collected in one volume.


Denise Riley:
SELECTED POEMS

The most complete collection of Denise Riley's poetry available, including "Mop Mop Georgette". First published in 2000 and still a poetry bestseller.