Peter Hughes was born in Oxford in 1956. After attending local state schools he did stints at Cheltenham Art College, Anglia Polytechnic and Stirling University. He has worked as a teacher and translator, among other things, in the UK and in Italy. He lives on the Norfolk coast with his wife Lynn and a springer spaniel called Great Aunt Maisy.
Other books by Peter Hughes include Selected Poems (2013), The Pistol Tree Poems (with Simon Marsh) (2011), The Summer of Agios Dimitrios (2007) and Nistanimera (2007).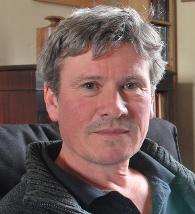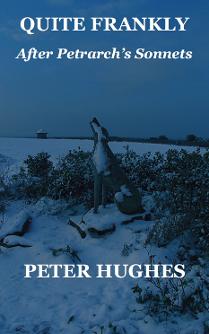 Peter Hughes:
QUITE FRANKLY
After Petrarch's Sonnets


FRANCESCO PETRARCA (Petrarch) (1304-74) was an Italian scholar, best known today for his Canzoniere (Songbook) including 317 sonnets addressed to his muse, Laura. In this volume, Peter Hughes presents modern versions of all 317 sonnets.
'I know that it's one I'm going to go back to and it's also the most stimulating and invigorating collection I've come across for quite some time. Wonderful stuff.'- STEVE SPENCE, Stride Magazine
'I stayed up all night reading it. I couldn't put it down. And can't remember when I came across a new book by a British poet that so excited me. W. S. Graham's Malcolm Mooney's Land perhaps, in the 1970s – ages and ages ago? Not that British poetry has been a total wilderness since then, though there have been plenty of mudpools posing as great lakes, and too few oases, even small ones. But there has been nothing like this. It's a stunning book, a wonderful synthesis, and it opens up new possibilities. I'm utterly bowled over. Reeling.' – RICHARD BERENGARTEN
'[I] have yet to find a page that isn't alive with dazzling, complex, challenging, fantastic poems.' - GARETH PRYOR (read his close analysis of one of the 317 poems here)
BILLY MILLS reviews it and analyses one poem here.
Ian Brinton's review in PNR is here.
'More than any other poet of late it is Peter Hughes who disturbs my domestic routines. Another episode of his Petrarch makes its subtle footfall at the door and I'm gone. The hoover lies mute, the iron burns out and the bathroom sulks ungleaming. I turn the new pages and am in bliss with the pertinence and grace of the living language.' – KELVIN CORCORAN
'The combination of immediacy and deep memory in this verse is astounding; through it, Petrarch really does speak to our present.' – BARRY SCHWABSKY, Hyperallergic
'This is terrific work.' – JOHN JAMES
2015, 978-1-874400-66-0, 358pp
Peter Hughes can be heard reading from Quite Frankly at the launch in May 2015...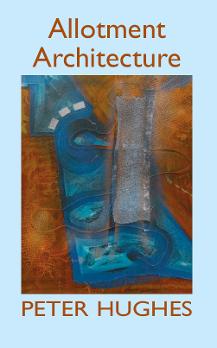 Peter Hughes:
ALLOTMENT ARCHITECTURE
Peter Hughes is interested in spaces: from Lynn Deeps to nineteenth-century Europe, from worn sentence construction to "jagged aspirations". With lyrical grace and a compassionate humanity he makes us aware of the spaces that we fill, our memory of the lost confines and our journeying towards those momentary fragments which will in turn become the definition of our selves. This remarkable collection takes us with wry humour from a reference to John (Adge) Cutler taut within a sonnet to a deeply moving account of when Hector Berlioz found his "innerness" stewed by seeing Harriet Smithson play Ophelia. A fine collection by a poet whose concern for the "now" is skilfully juxtaposed with a sense of place.
"Of the five sections in this book, the one called Behoven, probably the most sustained and chiming thing he has done, goes further, into an elegiac depth without ever relinquishing the verbal wit we expect of him." – Peter Riley
"...deft and wryly observed, it abounds in "Ha!" moments. Try "Site Guide" written "for Heine, and the Caravan Club" with a tunnel to hell plunging through each pitch." – Peter Brown in The Guardian
2013, 978-1-874400-64-6, 148pp, price £9.50