Denise Riley

Denise Riley was born in 1948 in Carlisle and lives in London. Formerly Writer-in-Residence at the Tate Gallery, London, she lectures abroad widely as well as in Britain. Besides poetry, she has written books of philosophy and feminist theory, including War in the Nursery (1983), 'Am I That Name?' (1988) and The Words of Selves: Identification, Solidarity, Irony (2000), and she edited Poets on Writing (1992). Her most recent collection is Say Something Back (2016).

Audio of Denise reading new work (April 2014)

An interview with Denise

You can read more about her elsewhere – for example,
here
.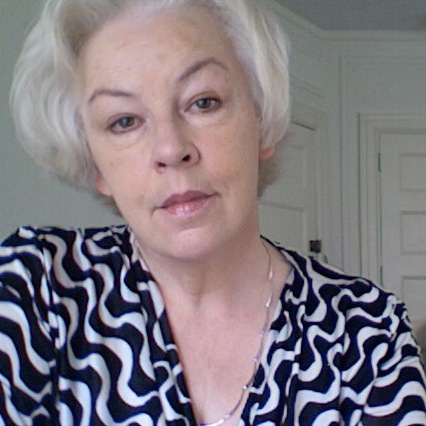 SELECTED POEMS
"Wide-ranging, sometimes anguished, her poems are fascinating and often beautiful, and certainly more than usually thought-provoking." That was The Guardian, picking Denise Riley's Selected Poems as one of its recommendations for 2000.
Selected Poems includes the bulk of Denise Riley's previous Reality Street collection Mop Mop Georgette (see below), together with selections from her previous Street Editions and Virago books and new, previously uncollected poems. It is the most complete collection of her poetry, including everything she currently wishes to preserve.
It is also by some distance the best selling book by a single author that Reality Street has published so far, a function of the appeal Denise's work has beyond the usual boundaries.
Funding from the London Arts Board gratefully acknowledged.
2000, 1-874400-20-2, 112pp, OUT OF PRINT

MOP MOP GEORGETTE
This book, a small press classic from 1993, is now out of print. However, Selected Poems (see above) contains the bulk of Mop Mop Georgette – in fact, everything the poet wishes to preserve from this collection – plus a lot more. Until a Collected Poems becomes available that is the most complete selection of Denise Riley's poetry.

1993, 1-874400-04-0, 72pp, OUT OF PRINT