REALITY STREET is part of the Independent Publishers' Alliance, set up in 2013 by Honest Publishing, and currently also including Unthank Books. The publishers in the alliance are proud to share the ethos of publishing original, innovative writing.
What do we stand for? We stand for true independent publishing and we aim to publish the best, and sometimes unheralded, talent from around the world.
Through combined marketing and promotion, the Independent Publishers' Alliance aims to combine the reach of its members, ensuring their literature is accessible and known to all.
Keep an eye out for our titles at your local bookshop or library and help keep the spirit of the independent alive.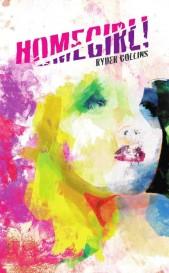 Promotion of the Month:
Homegirl!
by Ryder Collins

Honest Publishing

Homegirl! has been garnering praise from the critics.
Homegirl works in a café & doesn't know what she wants. Homegirl does live-living things like dating Punkboy and Richboy but doesn't know who she wants. A creepy creeper named Shadow knows he wants Homegirl. A Craig's List witch knows she wants Richboy. & the café bitches are always forever knowing they want the one you want cos that's just how they roll… Homegirl don't care about any of them; she's out for love and vengeance and gots a Glock in her boot to prove it.
ISBN: 9780956665881 | 222 pages